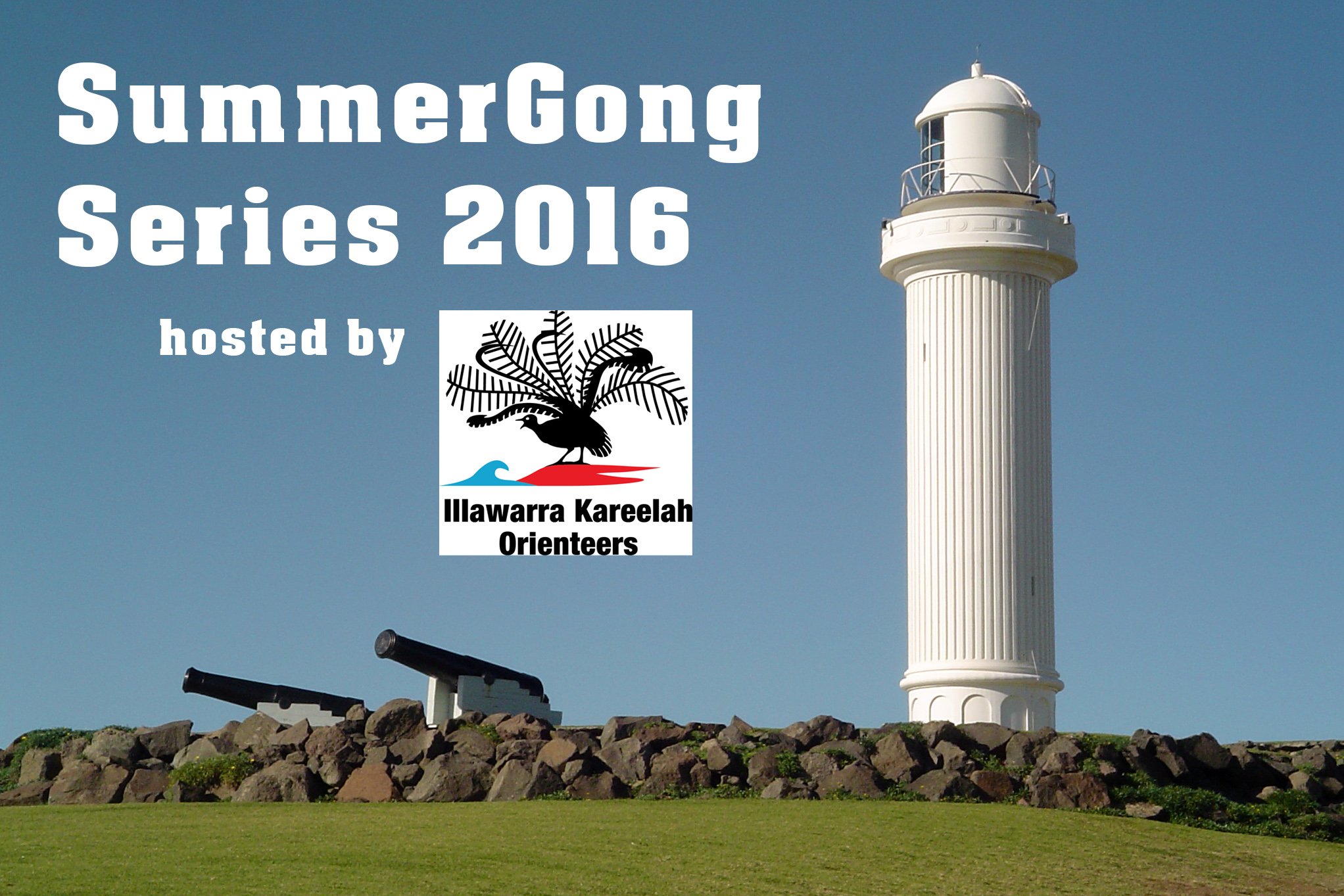 IKO's year of orienteering begins on February 7 with our annual SummerGong Series.  Set over four consecutive Sunday mornings the series is ideal for beginners to find out what orienteering is all about.  For experienced orienteers its a chance to stretch our legs and tune up our navigation after the Christmas break, all while taking in the scenic parks and coastline that the Wollongong region offers.
While previous years have spaced the events over a wider area of the Illawarra, this year the club has chosen to focus on the Wollongong area.  The first event will be held at Stuart Park at North Wollongong, followed by events at Thirroul, McCabe Park and Flagstaff Hill.  See the Coming Events page for more details.  All events are also listed on the Orienteering Eventor site.
Club captain Kevin Curby says the event is specifically designed to introduce people in the Illawarra to the sport of orienteering. You can compete as an individual or go with a buddy or family group.
"If you can read a street directory then you can read an orienteering map" he says. "Just go at your own pace; walk, jog or run. For this introductory series we use urban areas, parks, streets and beaches."
Club members will be on hand to assist beginners with map reading and navigation. All of the events will take the form of a 45 minute "score event" where competitors try to visit as many controls (or checkpoints) as possible within the time limit. The person with the highest score wins.
The series winner (with the highest score over the four events) will win a complementary membership to Illawarra Kareelah Orienteers for 2016 (for anyone not already a member of an orienteering club).