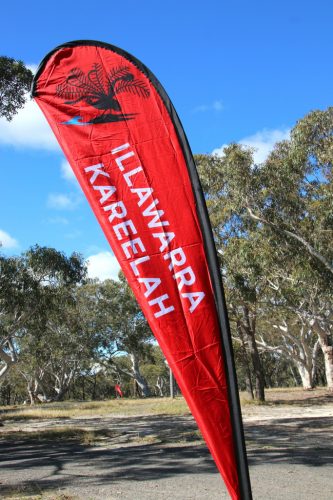 Welcome to new club members Chris and Tara, and their children Isaac (13), Ella (11) and Isla (7). Chris and his family joined IKO in September and live in Stanwell Tops.
The family were introduced to orienteering in 2013 by their Grandad who is a keen orienteer from the United Kingdom.  He came to visit for a month and brought the family along to one of our local events.
Please say Hi and give them a warm welcome if you see them at any of our coming events.
And while I'm here, how good do our new club flags look?  Sensational!  Much thanks to Margaret Duguid for organising these.