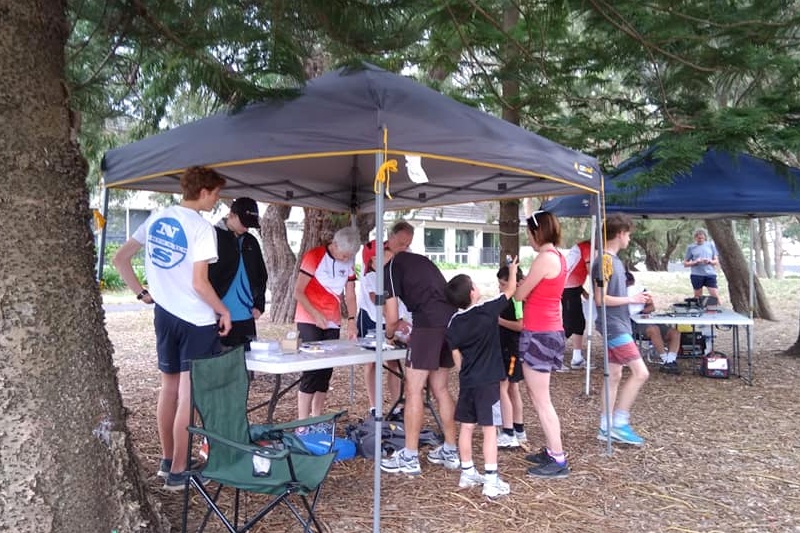 Its been a bit of a patchy year for orienteering but we are pleased to announce that in partnership with our friends at Uringa Orienteers we will be kicking off the 2020 River and Bay Orienteering Series this weekend. Our first event is at Tempe.
Every Sunday afternoon from October 25 to December 13 we will give you the chance to explore the parks and streets of the Cooks River and Botany Bay. Walk or run around the line courses (2 km, 4 km or 6 km) or challenge yourself with the Score Course where you collect as many points as you can in 45 minutes. As always there will be some passionate and experienced orienteers on hand to provide assistance for beginners. Our courses are suitable for all ages and abilities from 8 to 88, go solo or in a group.
Starts are from 4 to 5pm and all courses close at 6pm.
| | | | | |
| --- | --- | --- | --- | --- |
| # | Date | Start Location / Eventor Notes / Results | Details | Suburb |
| 1 | 25 Oct | Tempe Recreation Reserve, Holbeach Ave | Here | Tempe |
| 2 | 8 Nov | Beaman Park, corner Flinders Rd & Vera Ave | Here | Earlwood |
| 3 | 15 Nov | Scott Park, Riverside Drive | Here | Sans Souci |
| 4 | 22 Nov | Hughes Park, Westfield St | Here | Hurlstone Park |
| 5 | 29 Nov | Tonbridge Steet Reserve, Tonbridge Street | Here | Ramsgate |
| 6 | 6 Dec | Lees Park, corner Hay St & Harmony St | Here | Ashbury |
| 7 | 13 Dec | Steel Park, Illawarra Rd | Here | Marrickville |